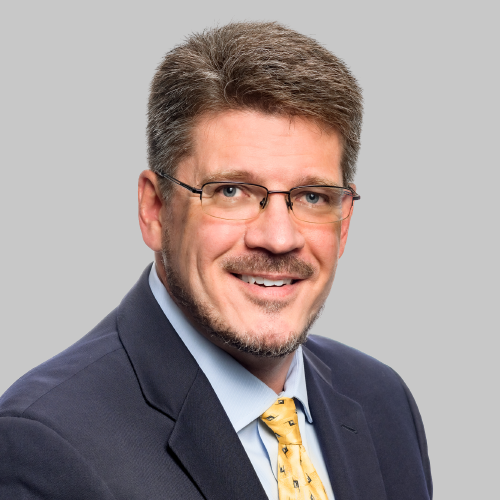 Mike Tarrant, CFP®
Financial Advisor
Integrated Financial Group
Mike offers the following specific expertise to Fero Financial, working in concert with clients towards their financial objectives:
Succession and exit planning for business owners
Advanced estate planning consulting
Advanced tax planning for high net worth clients and business owners
Mike Tarrant is a CERTIFIED FINANCIAL PLANNERTM professional with nearly 30 years of experience helping clients develop common-sense plans that seek to align their money with their life's goals. His financial planning approach is goal-centered—built specifically for each client's unique situation, issues, and needs.
Mike works primarily with families and business owners, with a unique concentration on pharmacists and pharmacy owners. Applying that experience to owners of all settings, Mike is a member of Exit Planning Institute as well as a Corporate Patron of the Alliance for Pharmacy Compounding, sponsor of the Georgia Pharmacy Association, and a Preferred Partner of its Academy of Independent Pharmacy. Mike maintains a network of related professionals to assist with specialized planning techniques so his clients can truly have one choreographed source for their financial planning needs.
Mike and his family live in Roswell, Georgia. He is a former elder of Stonecreek Church and has served as a Connection Group Facilitator. Currently, Mike mentors youth as an Assistant Scoutmaster with Boy Scouts and enjoys being involved with his two sons. Previously he served on the board of the Georgia Cancer Foundation and treasurer of the Financial Planning Association of Georgia. He enjoys family movie nights, hiking, camping, traveling, and model railroading.
EDUCATION/CERTIFICATION
 
CERTIFIED FINANCIAL PLANNERTM professional
Certified Exit Planning Advisor (CEPA)
IFG Consortium Member since 2015
Degrees in Economics and Finance, Valdosta State University
Wood Badge Adult Leadership Training, Boy Scouts of America
Member, Financial Planning Association
Member, Georgia Pharmacy Association
Member, Alliance for Pharmacy Compounding
Need help coordinating the complexities of your finances?
We want the best for you and are passionate about providing strategies and solutions that help you feel prepared and supported through life's many challenges.